Step-by-Step Training To Build a Wildly Successful Amazon Business
By the end of 2020, Amazon is predicted to become a $400 Billion business. Good for them, right? Yes. But great for us...Because around half of that money goes into the pockets of small business owners that sell on their platform. There's never been a better way to make money online and the trend continues to grow.
Whether you're looking to create a side income, replace a job, or build a business empire, I'll teach you step-by-step how to get there with proven strategies that work.

I'll work with you personally UNTIL you get RESULTS...for as long as you're a student in my course. Because I know that what I teach works, and I believe in YOU.

Step 1: Join my email list and get a FREE Amazon Training Series of emails: Subscribe Here
Duncan Macpherson
Duncan is an entrepreneur, international Amazon FBA expert and best selling author and has helped hundreds of people transform their businesses on Amazon.

He's been featured in interviews, spoken at sold out venues and worked with Fortune 500 companies to solo-preneurs looking to replace their job or create a side income.
When not working, Duncan prefers a quiet life with his wife, two sons and four cats.
Best Selling Ebook (Get your copy here)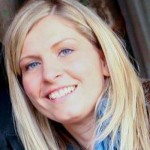 I was so happy.......As someone new to FBA I had so many questions. It was difficult to find answers......Duncan detailed all the info needed from basics to the nitty gritty of getting your shipment across the border and setting up with prep and ship companies. I feel so much more confident in getting my shipment into Amazon.com growing my FBA business!" - Christine B