I'll show you how to create a successful Amazon FBA business
Learn how to build a successful Amazon FBA business. It can be a great side hustle, replace a second job, provide additional income during retirement, or even a full-time income. Work anywhere in the world with a laptop and internet connection! Escape the rat race, and be in control of your own schedule as your own boss!
Enroll now
Hi, I'm Duncan.

I run a successful Amazon business from my home in Abbotsford, BC, Canada.
Around October of 2014, I received an email that explained how I could start my own Amazon business.

I wanted to believe it, but was super skeptical. And I assumed it was only for Americans and wouldn't work in Canada where I live.
Yet what I learned intrigued me.
I wouldn't have to network and meet with customers face-to-face? And I could literally sit on my deck with my laptop and sell to customers all over the world?
Sounded too good to be true!
What's the catch?
I learned that it was indeed a legitimate opportunity, but would take hard work (a good thing!). It isn't a get rich quick scheme, and you can't expect to start today and retire tomorrow. But I was no stranger to hard work and determination. So I decided to test the waters.
And guess what? I made a $200 profit on my first "test" by sending in some used textbooks we had sitting around our house. This was all the proof I needed that Amazon FBA is a legitimate work from home opportunity. And I was determined to make it my full-time business.
Long story short, six months later, I'd succeed in making Amazon FBA my full-time income.
I'm still an active Amazon seller, and now also share what I've learned via my training.
Be sure to check out my blog by clicking "Blog" at the top of the screen for more articles and stories about selling on Amazon FBA.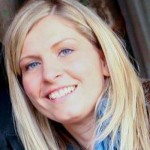 I was so happy.......As someone new to FBA I had so many questions. It was difficult to find answers......Duncan detailed all the info needed from basics to the nitty gritty of getting your shipment across the border and setting up with prep and ship companies. I feel so much more confident in getting my shipment into Amazon.com growing my FBA business!" - Christine B