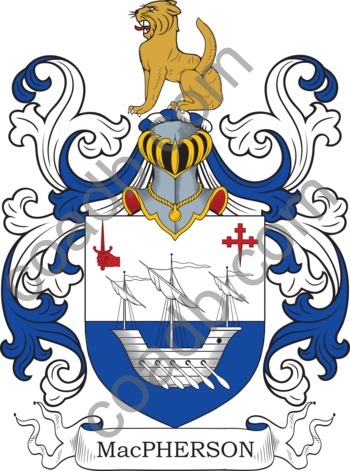 The Seller Academy
LIFETIME ACCESS TO ALL OF MY TRAINING WITH FREE ONGOING UPDATES
INCLUDES ALL OF THE FOLLOWING COURSES: Bookkeeping for Canadians, How to Sell on Amazon.com from Canada, Wholesale for Beginners, Private Label, eBooks, and much, much more....
I've helped hundreds of people produce RESULTS in their own Amazon FBA businesses.
I woke up early the other morning and began my "work day': In my pj's with my cat curled up at my feet and a steaming cup of coffee on my desk. I felt EXCITED and ENGAGED because I love what I do. And after 2 hours or so of work, I was done for the day. My team handles the rest of the business for me.
But it wasn't always like this.
Back when I worked at my six-figure corporate job, I'd start feeling of dread on Sunday morning. Because I knew Monday was just around the corner and I resented it.
I'd wake up early, then have to drive in the dark and rain with all of the other stop/go commuter traffic. Finally, arriving at work, groggy, tired and feeling very unmotivated. But I had to put on a smiley face and make nice with my coworkers and force myself into work mode. A hot cup of Java was my only saving grace!
No more!
Now, on Monday's I feel like a kid on Christmas day. The opportunities and projects that I'm involved with are both exciting and motivating. It doesn't feel like work anymore.
I couldn't imagine having someone else dictate my hours and 'vacation" time. I work WHEN and WHERE I want and take vacations when it's convenient for our family, not my employer. I'm officially "unemployable" and truly FREE.
I'm not trying to impress you with my story though: Rather impress upon you the stark contrast of the freedom my business offers vs the drudgery of a corporate 9-5 job.
It's totally possible to achieve if you're driven enough to make it a MUST, and are willing to FOCUS and put in a lot of hard work to get there.
I scaled my own Amazon business into a lucrative income.
The best part of it is, you don't need a warehouse, or employees to do this.
You can work from a laptop and use prep companies to handle all of your inventory. Amazon handle the sales, shipping and customer service. Several years ago this opportunity didn't even exist. NOW is the time to get on board and build your business.
If you're ready to take charge of your own destiny, my seller academy teaches you everything you need to know to start and build your own Amazon business.
Why Sell on Amazon?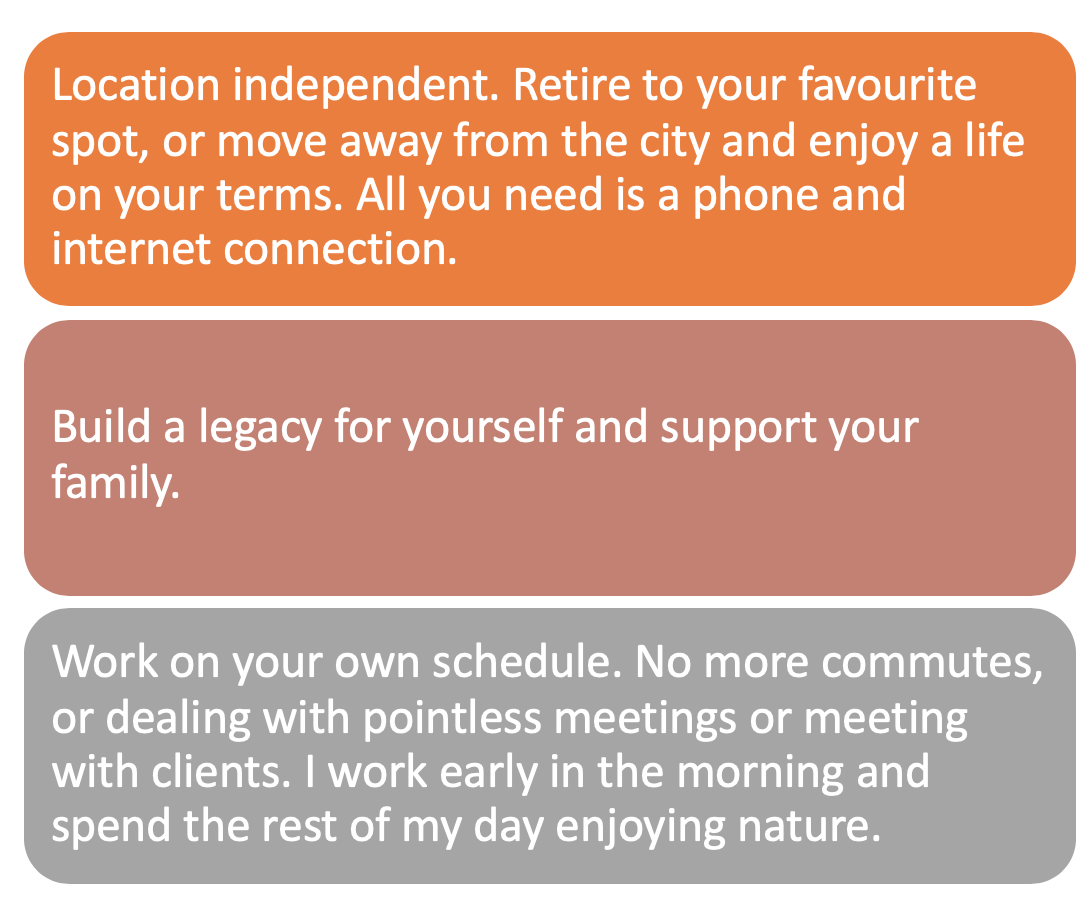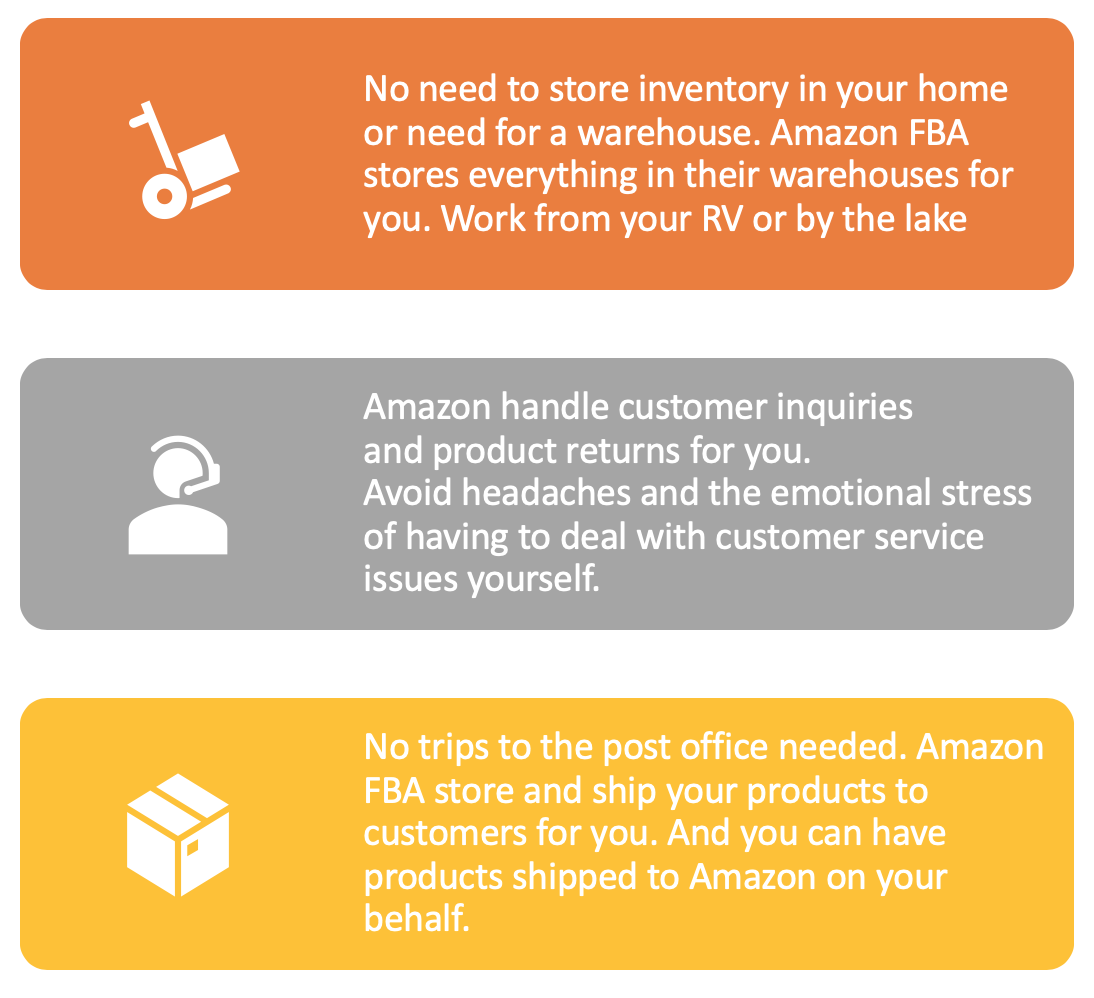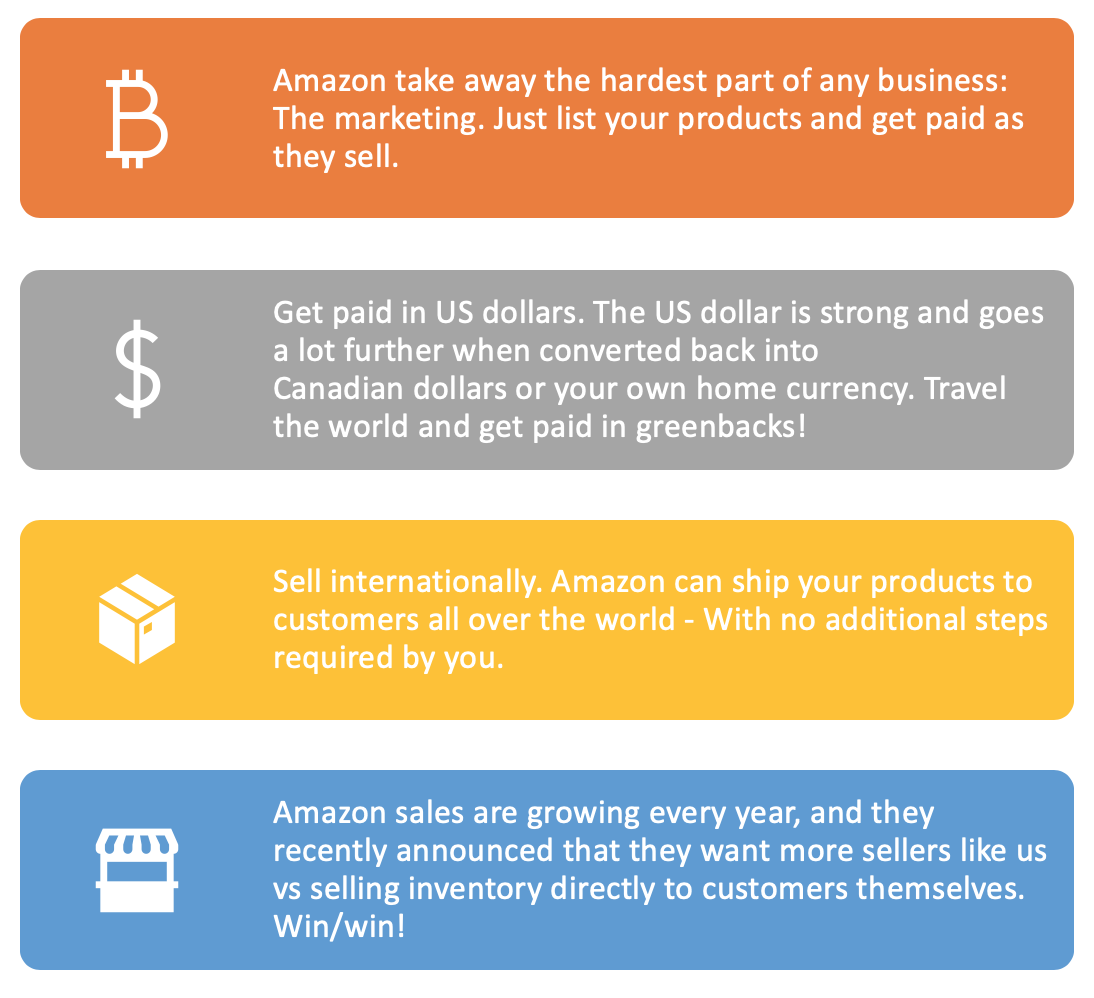 Course Curriculum
Introduction to The Seller Academy
Available in days
days after you enroll
Getting Started - Amazon 101
Available in days
days after you enroll
Finding things to sell on Amazon FBA: Online Arbitrage
Available in days
days after you enroll
REAL SCREENSHOTS OF ACTUAL SALES FROM MEMBERS OF OUR COMMUNITY: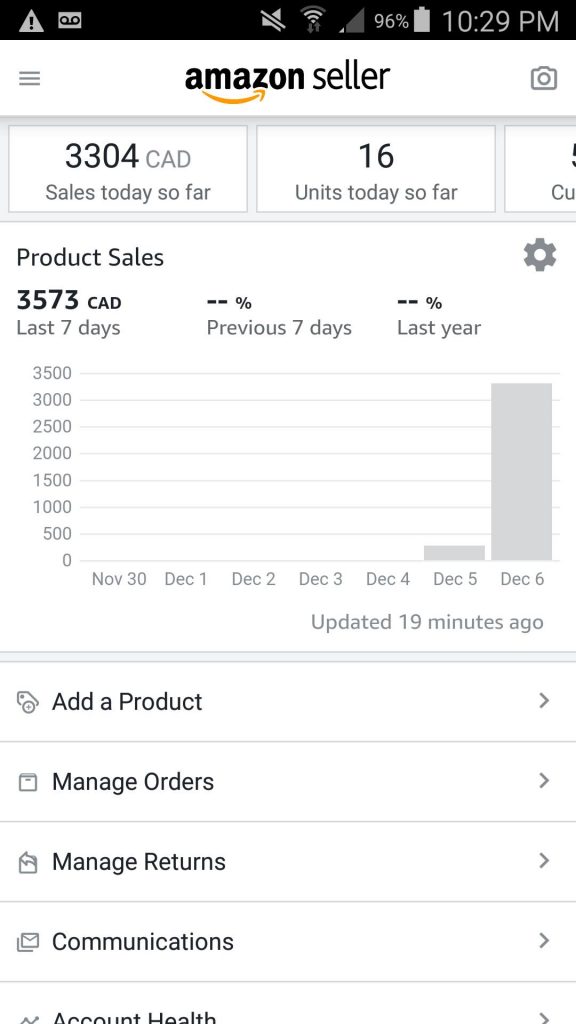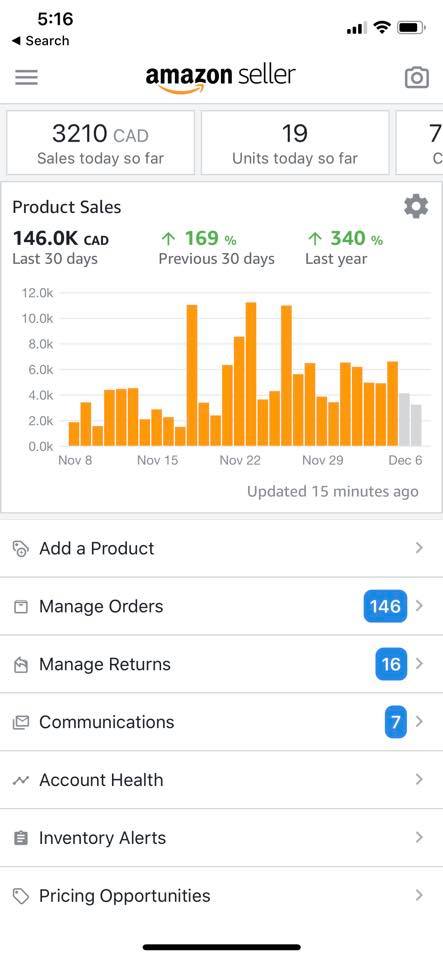 $599 CAD
On SALE for a limited time only for Just $297....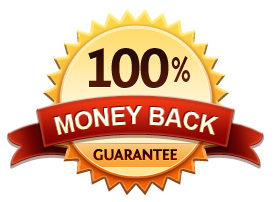 We will refund you 100% if you're not satisfied within 30 days of purchasing
What's included: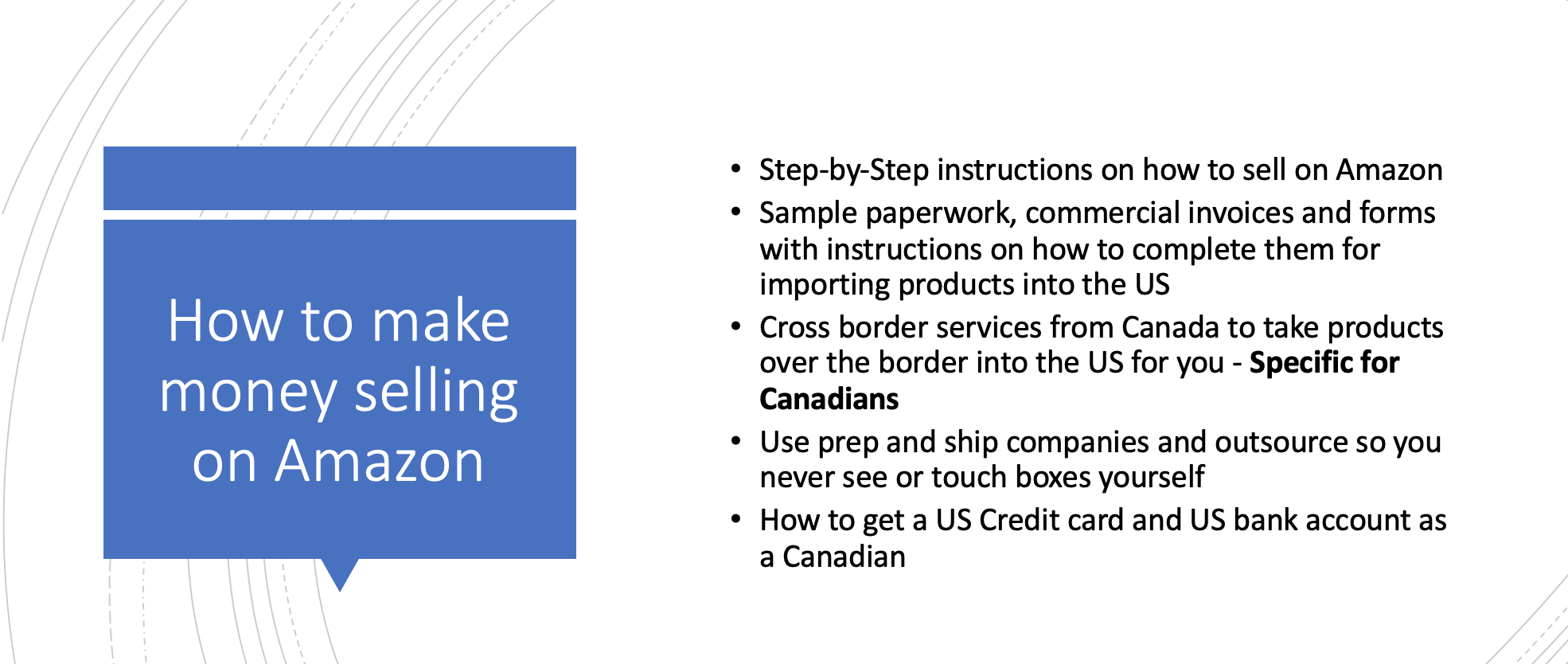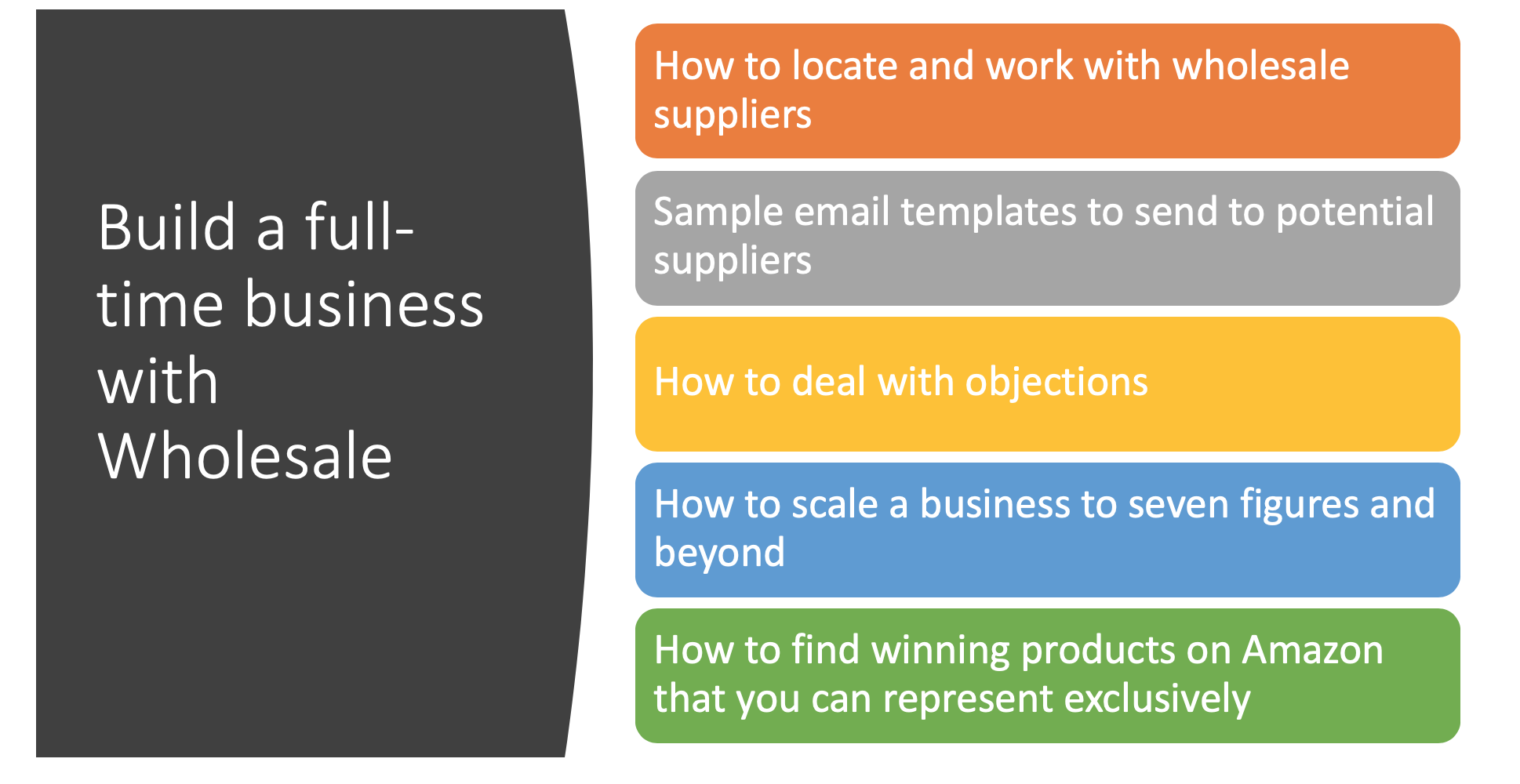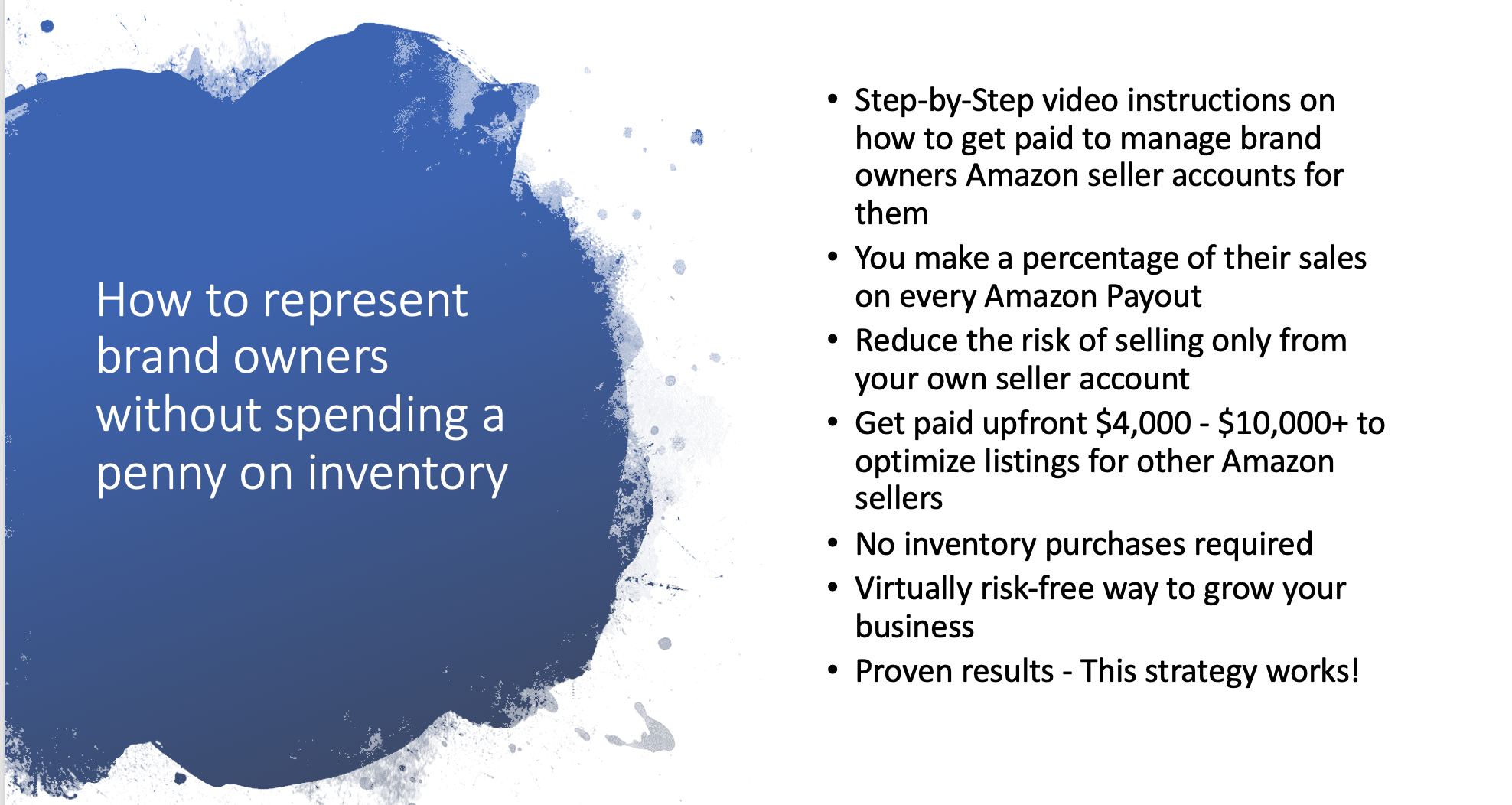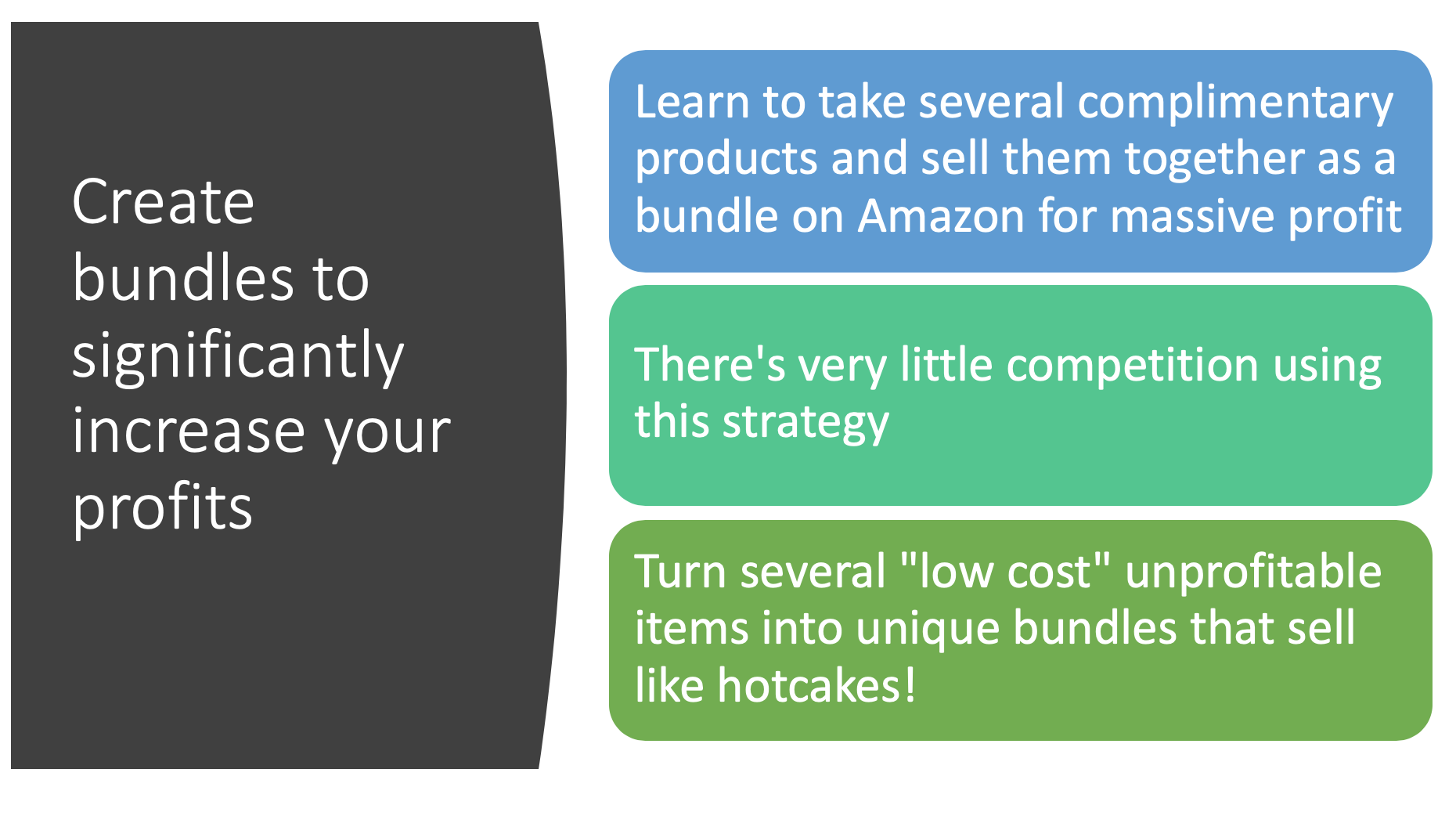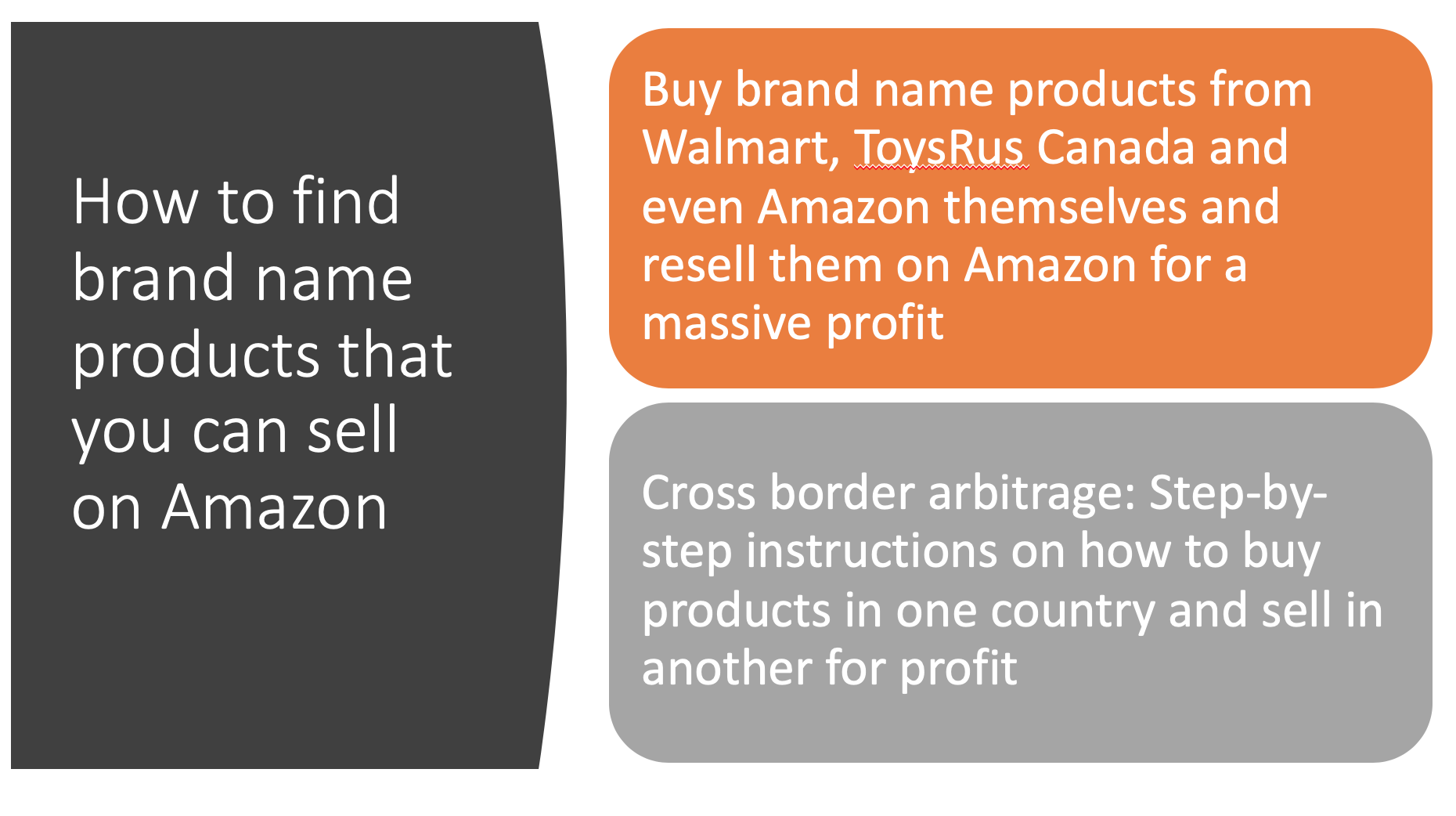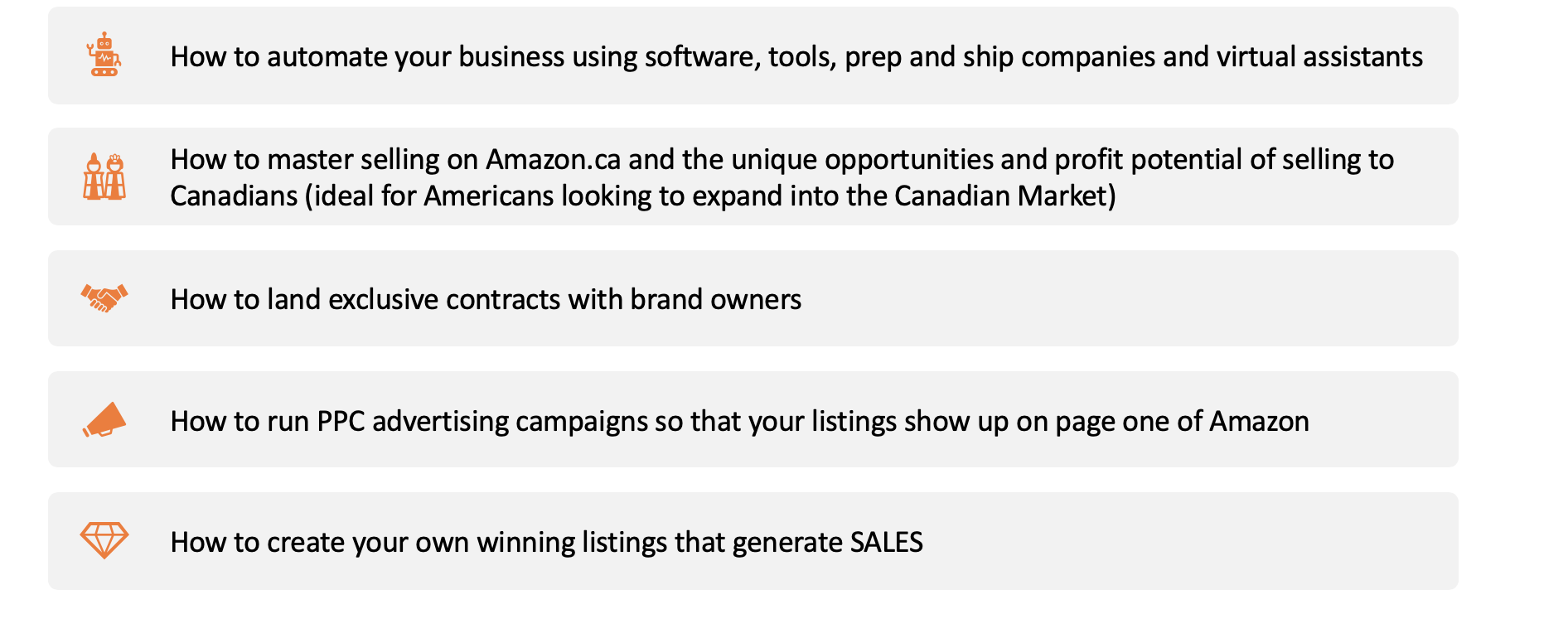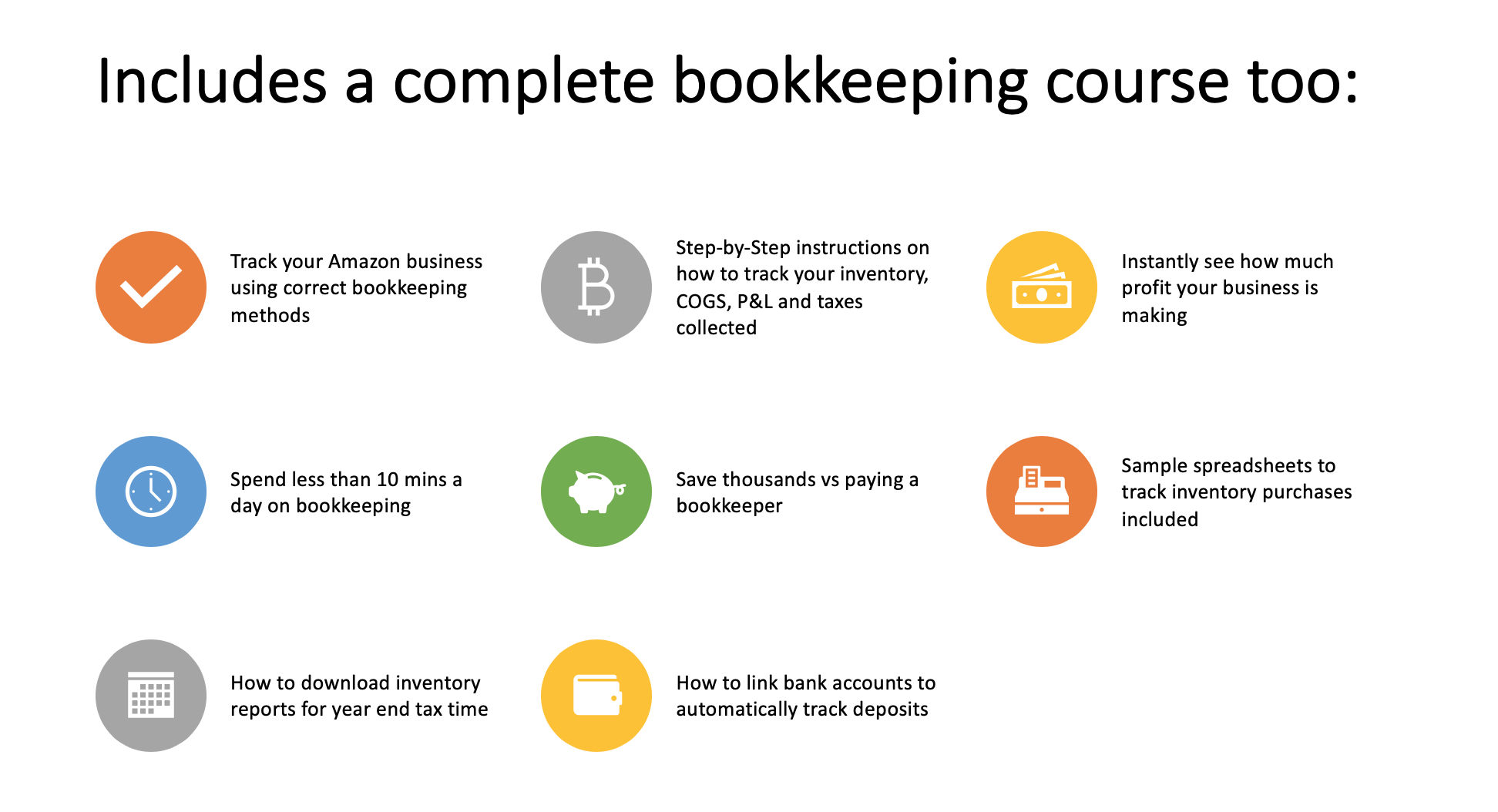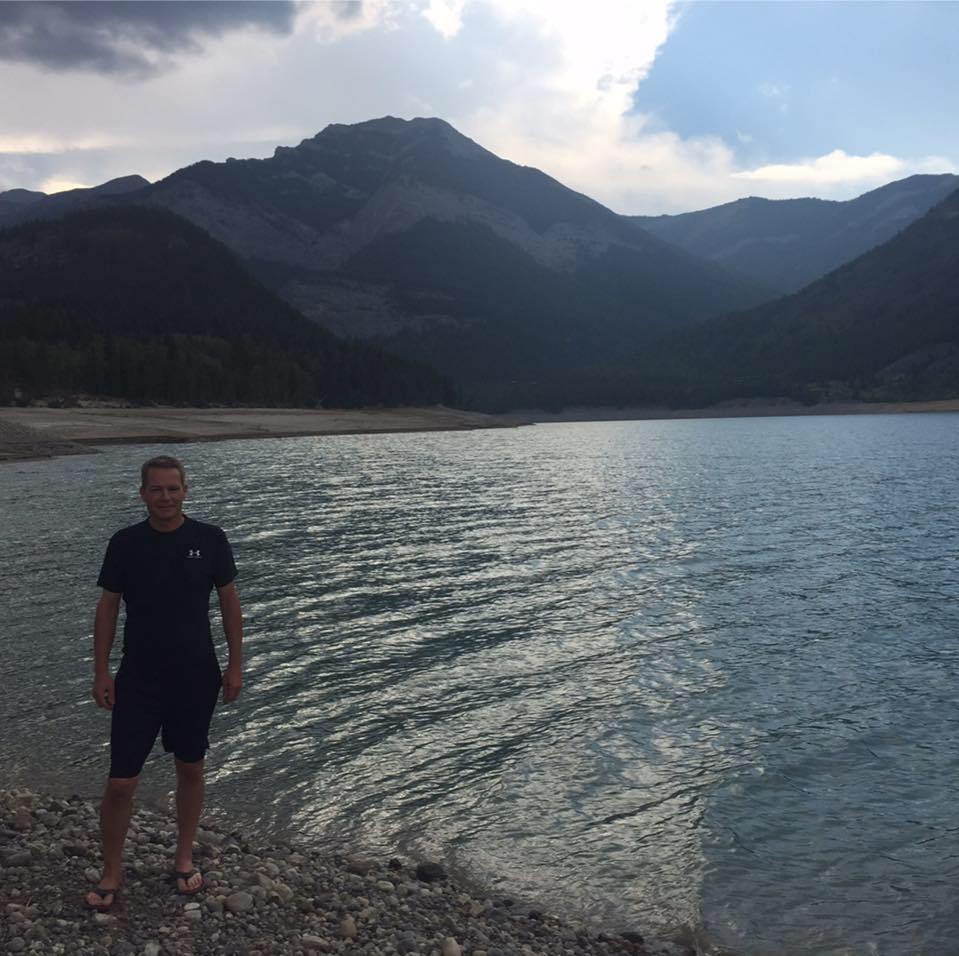 "I can't thank you enough. I was worried about launching my business in Q1 but it turned out to be a smashing success! Your course was the best money ever spent. When I last emailed you a couple weeks ago my sales were just over $1,500/week. Not bad for just starting out. Now not even 2 weeks into February my sales have skyrocketed to $5K per week with Valentines Day sales leading the way. This is building way faster than I could ever expected and I'm truly struggling to balance this with my day job. Best problem ever! I signed up for the wholesale course and am looking forward to it because I can't keep up with the RA and OA anymore, it's not sustainable on my own! Here are my latest business financials (and bear in mind it still hasn't been 30 days since my first sale!!!) Thanks so much once again!!" -Chuck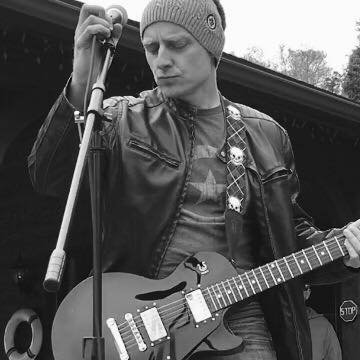 We just had our best month ever with $15,000 USD in sales...
...We couldn't have done without this. Big shout out to Duncan Macpherson for his training...a great resource and it helped eliminate a lot of confusion when we first started ." - Jack S.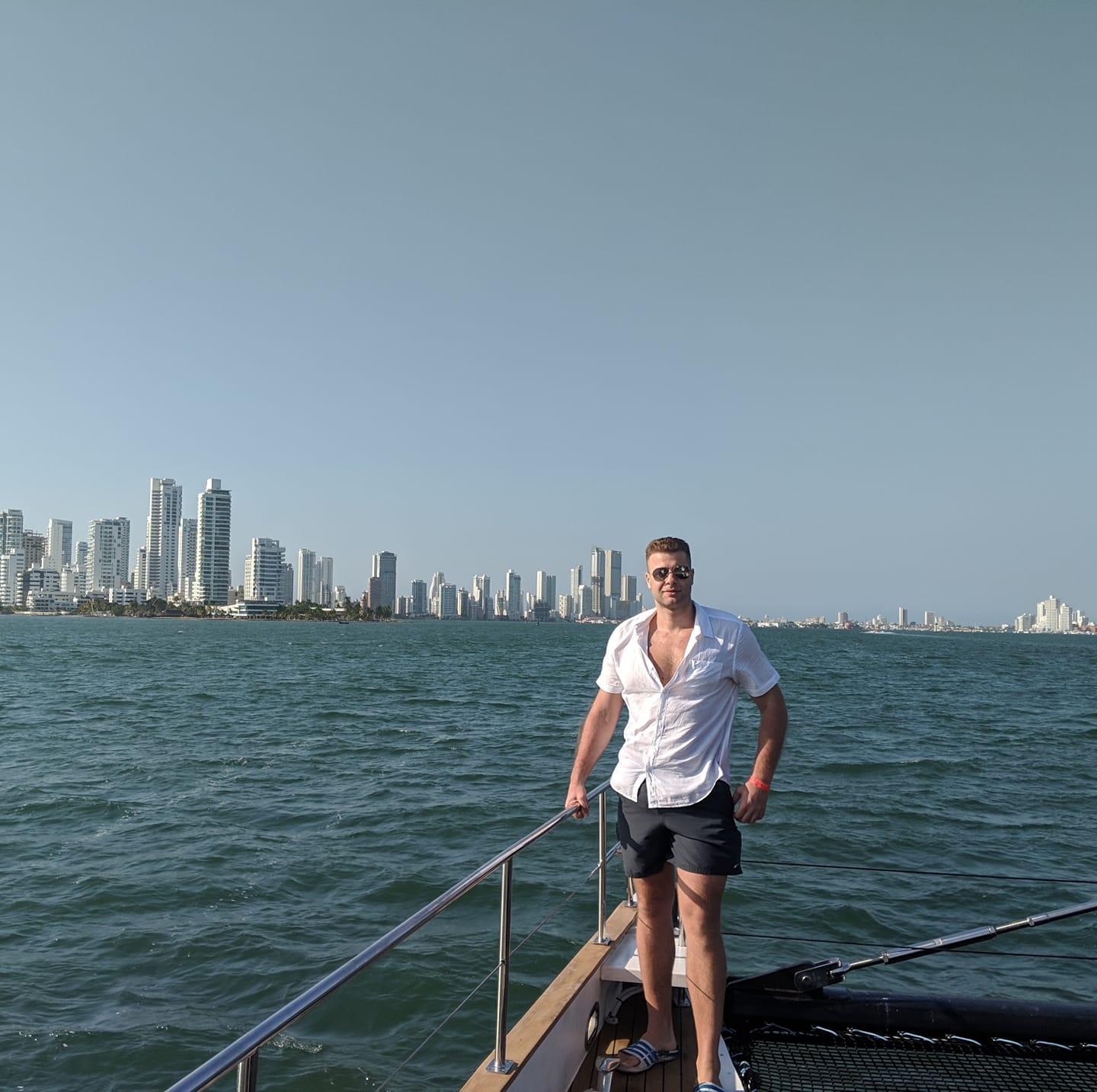 "Very happy to be able to learn from you. This was one of the reasons I was able to gross ~300k this year. Aiming for $1 million in 2019! Thank you Duncan!" - Jenya S.
"Duncan and his group have been instrumental in my success in selling on .CA. So much useful information from everyone. Just starting with some wholesale accounts." - Bruno B
Your Instructor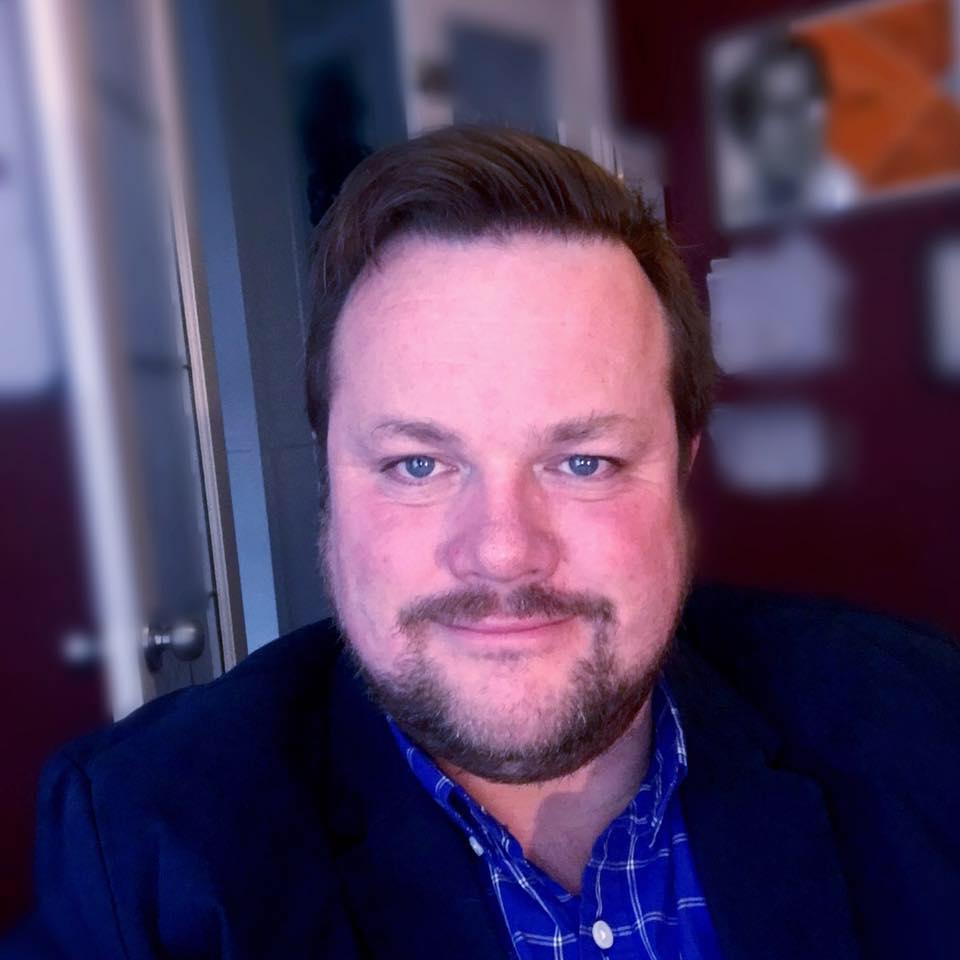 My name's Duncan Macpherson, and I'm a father of 2 and I also run a successful Amazon business from my home in Abbotsford, BC.
After I quit my corporate job in 2011 and went into business for myself, it was really hard. Money was tight. I was working 14 hours a day for less than I made at my old job. I began dipping into our savings to pay the bills, and my wife had to go back to work part-time just so we could make ends meet.
Worse, my main customer hit financial difficulties, and I went months without being paid for my work! And ended up receiving much less than I was owed too!
After I saw the writing on the wall, I started another business in the same industry. It seemed like a solid opportunity, and I'm sure it was for really outgoing people, but that wasn't me. I just couldn't bring myself to do all the networking that was involved and constantly having to meet with clients.
I was frustrated and barely making enough to cover our bills. I knew something had to change, and that this business just wasn't for me.
Around October of 2014, I received an email that explained how to start my own Amazon business.
I clicked the link, watched the videos but was super skeptical. I didn't want to get burned again. And I assumed it was only for Americans and wouldn't work in Canada.
Yet what I saw in their free training series hooked me. You mean, I didn't have to network and meet with customers face-to-face? I could literally sit on my deck with my laptop, watch the videos and apply what I learned?
They taught me how to source something I was interested in for free and I knew this could be a big opportunity for me.
I didn't have a lot of money to invest initially, I even had to borrow from my home equity line of credit to get started.
Long story short, six months later? I'd turned Amazon FBA into my full-time income and began making more money with less time spent than in my prior business. Today, I make more than many professionals, working on my own terms on my laptop, where and when I want. While providing an Amazing lifestyle for our family.
Frequently Asked Questions
When does the course start and finish?
The course starts now and never ends! It is a completely self-paced online course - you decide when you start and when you finish. You get instant access to all of the materials.
How long do I have access to the course?
How does lifetime access sound? After enrolling, you have unlimited access to this course for as long as you remain a member - across any and all devices you own.
What if I am unhappy with the course? 30-Day money back Policy
We offer a 100% Money Back Promise - If, upon going through the course you find it's not for you, within 30-days of your purchase we'll refund your money.
What else is included in the Course?
As a member, you also get access to our community of over 4,600 Amazon sellers where you can ask questions and get answers when you need them.
Who isn't this course for?
The Seller Academy is a proven set of systems and training that produces real results. It's not for those on the fence wondering if selling on Amazon is for them. It's for ACTION takers who are willing to do whatever it takes to produce the RESULTS they desire.
How long will it take to see results?
It varies, but I've seen people apply what they've learned and go out the next day and find over $1,000 in profitable inventory. Others have been able to grow their business and double, even quadruple their sales. I don't guarantee you'll achieve the same though, and this isn't a get rich quick business. It takes hard work.
I've seen similar stuff in the past—what makes this different?
The Seller Academy is specifically designed to provide useful information that you can apply right away. Many courses contain a lot of fluff, and leave out critical parts. Then up-sell you on the next level training. With The Seller Academy, you get all of my content up-front, and new material which I add regularly at no up-charge, EVER!
What people from our community are saying:


Teren Chan I'm also selling in US and found this helpful, lots of information.
And Duncan, thanks for creating this.....

Mohammed Othman Lots of hands on experience....


Allan Wiseman I've been able to understand and improve my sales, thanks.....

Renee Els Buys I've been wanting to start selling on Amazon.ca for a couple of months now but can't seem to find the courage to just take the leap. Joined.... to hopefully find the some inspiration to stop procrastinating and just get going😬


Tayyaab Tanveer I've been following now for the better part of this quarter. I've started with the basics such as RA and now I'm moving on to sourcing - bigger and better just got one of my largest shipments today :)

Megan Christina Everyone is so kind in responses to questions. Great learning.....

Fari Faran This .... is awesome with very helpful knowledgeable people where I am learning each day.... thanks guys and Duncan too

Carolina Contreras Issa I love how everyone here is eager to help one another!


Rebecca Horman I love how quickly questions get answered!


Lori Kristen Miller Hey! first, welcome everyone!!

What I like .....is Duncan's involvement helping out and pitching in as well as everyone else. It's so supportive with even the smallest beginning questions!


Nick Vlismas The knowledge .... is priceless



Andrew Moorey Always great to see the answers to unique Amazon challenges. No one else really understands the business so it's great to be part of the community.


Ana G. Robillard Congrats! I found you by searching! And thank God because i have so many quesrions.....I can have my answers. Really good vibe too!


Evelyn Townsend I was trying to find a Canadian version of everything I was reading online about Amazon sellers. Duncan was the first and so far only one to give a Canadian perspective – and more than that accurate information. I also appreciate how the group will help when someone has an issue. Thanks Duncan!


Sanson Paul Found you on YouTube. So good to find a fellow Canadian. Thanks for all you do.


Jill Conyers It great that's it's for Canadians, but the best thing is the positive nature of the group. You don't need to be afraid of asking "dumb" questions, as you're not going to get torn apart (as can happen on some other groups).


Rebbecca Madge I love your story and ideally that's my goal, leave my salary job and do FBA full time!